Study in USA- USA Student Visa Consultant Bengaluru
Planning To Study in USA ? Well you arrived to the Best USA Student Visa Consultant in Bengaluru.Here you will get expert Advice on Top Courses to Study in USA, USA Visa Processing, Visa fees/costs and much more. As USA is now recognised as one of the best places to study and apply for student visa with a history of academic brilliance, and a number of prestigious Top USA universities located all around the nation for each of desired courses.
Start your Study in USA Journey | Eligibility for USA Study Visa
About Study in USA Facts | USA Student Visa Process
Capital: Washington, D.C.
Currency: United States Dollar
Language: English
Major Cities: New York city, Los Angeles, Chicago, Houston
Major Intake: January, August, September, October, November
The United States of America is the world's 3rd or 4th largest country by total area. One of the most attractive features of Study in USA, U.S. higher education system is the flexibility it provides through the number and diversity of institution types it encompasses. More than 4,500 accredited institutions make up U.S. higher education in the United States.
Study in USA can be a great opportunity for international students to experience a new culture, learn from top professors, and gain valuable skills that can help further their careers. There are several reasons why study in USA can be a great choice for international students. Here are some of the main benefits:
What is USA Student Visa or F1 Student Visa?
USA Student Visa or USA Study Permit is known as the F-1 student visa. The F-1 visa is a non-immigrant visa that allows international students to pursue academic studies and/or language training programs at accredited universities, colleges, or other academic institutions in the USA.
So is it easy to get a student visa in the USA is one major query which arises among international students, and the answer to this question is that it's not difficult to get a student visa in the US especially for Indian students till the time their paperwork and applications are complete and they ace their interviewTypes of USA Student Visas & Requirements
There are three main categories of US study visas: F, J, and M student visas, which are used for studying at the university level, participating in an exchange programme, and attending a vocational school.
Each of these student visas has a different application assessment. So long story short there are several types of USA student visas available for international students who wish to study in USA. The most common types are:
F-1 visa: This is the most common type of USA student visa and is issued to international students who wish to attend academic programs or language training courses at US universities or other accredited institutions.
J-1 visa: J1 Study visa is for students participating in exchange programs that promote cultural exchange, such as the Fulbright program or other academic exchange programs.
M-1 visa: This visa is for students who wish to attend vocational or other non-academic programs at recognized institutions in the US.
F-2, J-2, and M-2 visas: These are visas for dependents of F-1, J-1, and M-1 visa holders, respectively. Dependents may include spouses and unmarried children under the age of 21.
The F-1 Student visa is the most common type of student visa and is usually required for students attending academic programs at accredited institutions in the US. J-1 visas are often used for exchange programs, while M-1 visas are used for vocational or non-academic programs.
USA Student Visa Requirements (F1 VISA)
You will generally need the following for your US Student Visa application for US universities:
A valid passport with a validity date at least six months beyond your period of stay.
Recent passport size photograph.
Confirmation page of DS-160.
Form I -20.
Payment of application fees for SEVIS.
Application as a non-immigrant.
Your University will make you aware of additional requirements if any prior to your application.
There are two fees associated with for F1 student visa for the USA
SEVIS fee which is at present at $350, US student visa fees in Indian rupees is approximately INR 26,256.
Visa Application Fee (MRV Fee) which is at present $160 equals INR 12,003.
How to Apply for USA Student Visa Process? A Complete Step-by-Step Guide !
Well it is quite complexe to apply for Student Visa so it is significant step if you are an international student and planning to study in USA, you will likely need a USA student visa or F1 Student Visa to Study in USA.
Step-by-step guide for obtaining a F1 student visa or USA Study Visa to study in the USA:
Step-1 Select & Get Accepted by Recognized USA College & University :
Choose an accredited school in the USA and apply for admission. Once you have been accepted, you will receive an I-20 form from the school.
Step-2 – Pay the SEVIS( Student & Exchange visitor information System) fee:
Visit the SEVIS website and pay the SEVIS fee. You will need to provide the information from your I-20 form to complete the payment.
Step-3 – Complete the DS-160 form:
Fill out the DS-160 form online. This is the application for a non-immigrant visa.
Step-4 Schedule a USA Study Visa interview:
Visit the US embassy or consulate website in your country to schedule an interview. You will need to provide your DS-160 confirmation number to schedule the interview.
Step-5 Gather required documents and be prepared:
Gather all the required documents, including your passport, I-20 form, SEVIS fee payment receipt, and any other supporting documents required by the embassy or consulate.
Step-6 Attend the USA Study Visa interview:
Attend your scheduled interview at the US embassy or consulate. Bring all the required documents with you.
Step-7 Wait for processing & Visa Approval:
After your interview, your application will be processed. If approved, your passport will be returned to you with your visa inside.
It is important to note that the exact process and requirements for obtaining a student visa may vary depending on your specific situation and the embassy or consulate where you apply. It is recommended to consult with the appropriate authorities and/or legal professionals to ensure that you are following all the necessary procedures and requirements for obtaining a student visa to study in the USA.
Documents required for Study in USA | USA Study Visa Requirements | Student Visa USA
Passport
Resume/Curriculum Vitae
Marksheets and pass certificates
High school diploma or equivalent
Letters of Recommendation
Entrance Exam Scorecards—SAT/ ACT
English Language Proficiency Test Scores
Statement of Purpose
Essays
Work Experience Letters (if any)
Certificates for extra-curricular activities
Application confirmation copy
Proof of Funds
Why you should ask for a USA Student Visa Consultant Guidance or Help?
As being in the industry for 6+ years we believe that there are several reasons why an international student should consider seeking guidance or help from a USA student visa consultant in Bangalore
Reason 1- Understanding the Application Process:
The USA student visa application process can be complex and time-consuming. And a visa consultant can help you understand the application process, including the documents required and the timeline for submitting your application.
Reason 2-Increased Chances of Approval:
A USA Student visa consultant can help you prepare a strong application that meets all the requirements and increases your chances of approval. They can advise you on how to address any potential issues or concerns that may arise during the application process and for this you can contact our team of experts at anytime
Reason 3-Knowledge of Immigration Laws and Policies:
A Candidate might not aware of latest immigration laws but a visa consultant is knowledgeable about the latest immigration laws and policies in USA. We can provide guidance on how to navigate these policies and ensure that your application meets all the necessary requirements.
Reason 4- Its Save Time and Money:
Applying for a USA student visa can be time-consuming and expensive. A USA Student visa consultant like estudy abroad can help you save time and money by guiding you through the application process and ensuring that your application is complete and accurate.
Reason 5-Post-Visa Services:
Some visa consultants offer post-visa services, such as helping students find accommodation, opening bank accounts, and providing information about life in USA. This can be particularly helpful for international students who are new to the country and need assistance with settling in.
Overall, seeking guidance or help from a USA student visa consultant in Bangalore can make the application process smoother and increase your chances of success. However, it's essential to choose a reputable and experienced consultant who can provide the support and guidance you need.
Cost to Study in USA for International Students:
| | APPROXIMATE TUITION FEES IN USD$ |
| --- | --- |
| | |
| | |
| | |
Other Expenses for International Students | USA Study Visa Requirements
Average living cost – 10,000$ to 12,000$ per annum
Transportation cost – 50$ to 100$ per month
Popular Courses to Study in USA:
Do you intend to further your study in the USA? Are you thinking about attending colleges in the US for higher education? Have you already made up your mind about a course or a school?
You can rest assured that your career goals will be correctly targeted with our assistance to study in USA
List Of Courses:
Engineering and Computer Science
MBBS
Liberal Arts
Applied Sciences
The versatile education system of the USA offers a huge range of valuable courses opening the doors for much better employment opportunities. The greatly popular among them that are mostly preferred by international students are
Engineering and Computer Science Courses

The USA universities provide a broad range of valued courses for the student seeking a degree in the field of engineering and computer science. The list includes
Petroleum Engineering
Electrical Engineering
Software Engineering
Health informatics Technology
Computer Engineering
Data Sciences, Robotics
Aerospace Engineering
Chemical Engineering
Material Engineering and many more.
Popular MBA Courses to Study in USA
A degree in business administration holds a remarkable value both in the USA as well as other countries. The degree opens an ample range of employment opportunities to the youths looking to kick off their career with a reputable organization. Education or Study in USA, internships, and workshops provided by USA universities in the field are unmatchable. The most prominent specializations in the field offered by the USA universities include
E-Business and E-Commerce
Business Management
Automotive Business
Master of Business Administration
International Business
Popular Liberal Arts Courses

USA offers various liberal art courses to international students. The student can choose a course depending on their ability and career plans. The most popular courses on the list are
Creative Writing
Political Science
Fine Art
Education
American History & Literature
Theatre
Psychology
Economics
Top Applied Sciences Courses to Study in USA

Applied Science courses are becoming prevalent among the youths latterly. The courses proffer a huge extent of learning in the different fields of science. The most popular fields of specialization are
Computer Science
Astrophysics
Forensics
Information management
Criminology
Communication
Biochemical engineering
Education Levels for Study in USA
Bachelor degree program- 3 to 4 years
Master degree program- 2 years
Top List of Universities/College | USA Study Visa Requirements
Concordia University
Point Park University
Virginia Wesleyan University
Stratford University
Mississippi College
California State University
Berkeley College
Texas Wesleyan University
Famous Places to Visit While Study in USA | USA Study Visa Requirments
Grand Canyon
Manhattan
Walt Disney World
Statue of Liberty
Yellowstone National park
Times Square
Job Opportunities:
Types of Employment available to F‐1 Students while studying or after studies
On Campus Employment :

You must maintain valid F-1 status
You can work up to 20 hours per week while school is in session
You can work full time on campus during holidays and vacation periods

Off Campus Employment through :

Curricular Practical Training (CPT):

Provides opportunity to gain actual employment experience
"An integral part of an established curriculum".
Defined as "alternate work/study, internship, cooperative education, or any other type of required internship or practicum which is offered by sponsoring employers through cooperative agreements with the school."
To be eligible for CPT, student must have completed 9 months in lawful status and currently be in F‐1 status.
CPT can be full time (20 hours week) or part time (20 hours or less per week).

Optional Practical Training (OPT):

Available to students who are lawfully enrolled on a full – time basis &have completed at least 1 full academic year.
Employment must be directly related to the students major
12/29 months of OPT available after each degree level completion.
OPT for F‐1 students can occur under 4 circumstances:

During annual vacation & other times when school is not in session (if the student is eligible, and intends to register for the next term or session);
While school is in session provided OPT does not exceed 20 hours a week;
Full‐time after completion of all course requirements for the degree (excluding thesis or the equivalent).
Full‐time after completion of a program. The first 3 circumstances are referred as "pre‐completion" OPT while the 4th circumstance is called "post‐completion" OPT.

STEM Certified degrees:Students who are pursuing STEM certified degrees (Sciences, Technology, Engineering, and Mathematics) qualify for an additional 24 months extension for OPT.
Official Government sites to get more information on Study in USA:
Latest News on USA Study Visa to Study in USA
March 9, 2023: If your Form I-765 is still pending, STEM F-1 student visa holders are eligible to apply for premium work permit processing. Only students pursuing OPT and STEM OPT extensions are eligible for this extension.
February 25, 2023: Foreign students will be able to apply for student visas to the US starting , one year before their programmes begin. This announcement comes at a time when US consulates and embassies are swamped with student visa requests, and it can take their staff 300 days to review and accept a request.
February 21, 2023: Despite major Tech layoffs recently, the US universities are still positive about Indian students applying for admissions in 2023. Even though there may be lesser placements or internship opportunities across big Tech companies for those studying in the USA as international students.
USA Study Visa Requirements | Study in USA- FAQs
Check out Recent USA Student Visa Blogs & News to Study in USA
English

immigration

Study Abroad

Uncategorized
Masters in Finance Cost Study in UK Below is a table listing some job designations and their corresponding average salary…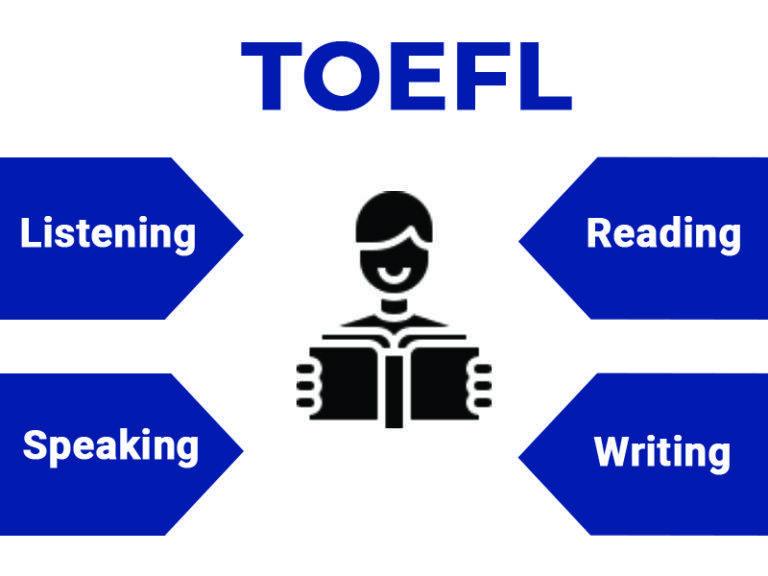 Get ready to excel in the TOEFL exam with our complimentary practice test and expert online training in Bangalore. Prepare…
Australian Visitor Visa for Indian Citizens can only apply for the Electronic Travel Authority visa (subclass 601) through the Australian…
Overseas Education Consultants in Bangalore Rajarajeshwari Nagar Study Masters in USA Get Started Now. We Can Help You to Study Abroad…
Unlock global education opportunities with top Study Abroad Consultants in RR Nagar, Bangalore. From application to arrival, we provide end-to-end…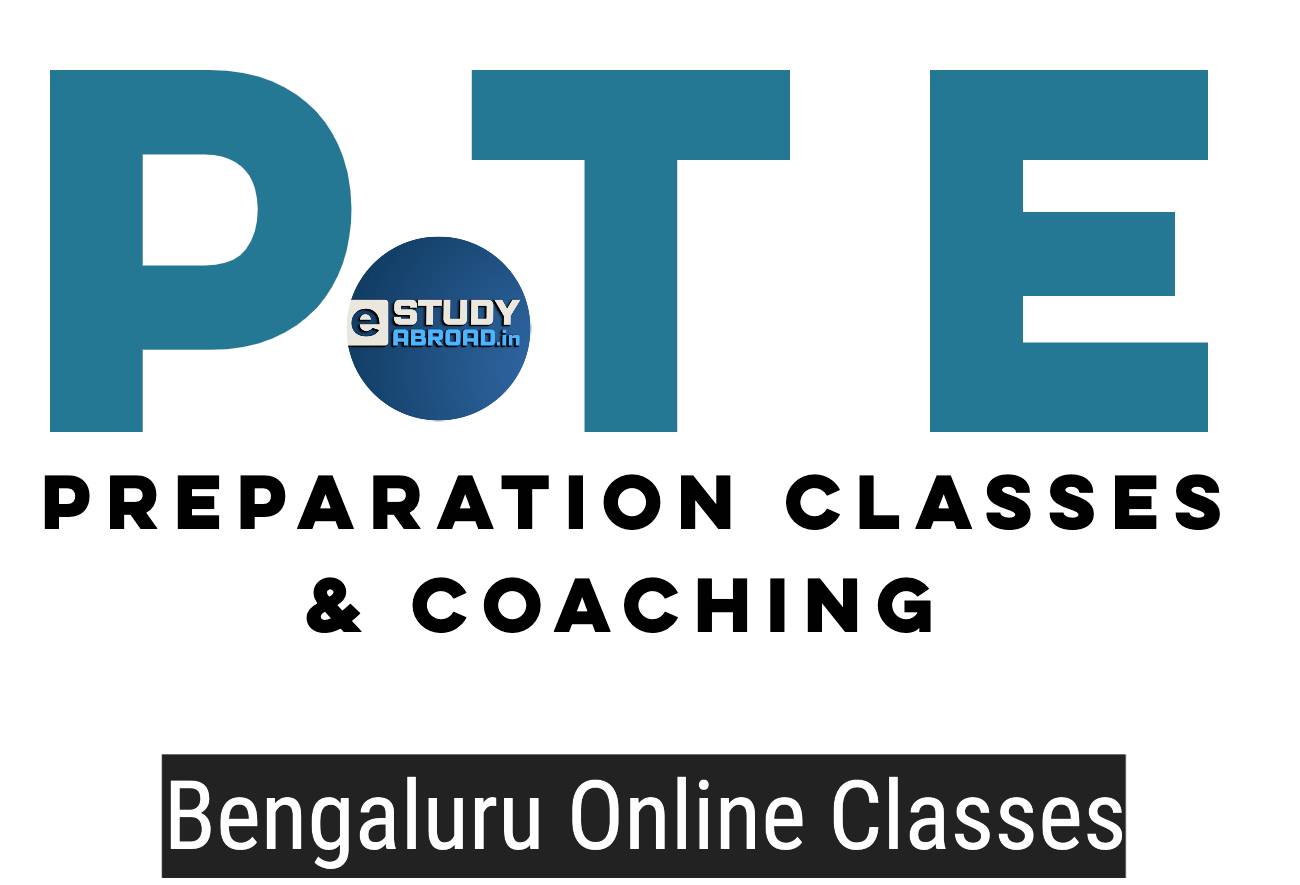 We offer online classroom training and MOCK Test for PTE MOCK tests simulate the actual exam conditions TOP PTE Online…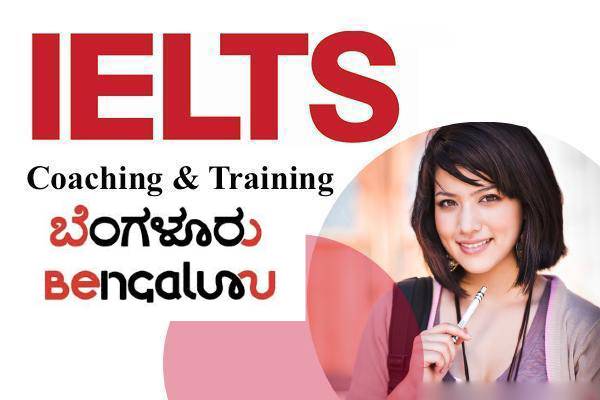 Module in Hindi to English batch, We offer IELTS Academic Online classes Practice Mock Tests Live lecture online Sat and…
Questions ?

e Study Abroad can be your solutions