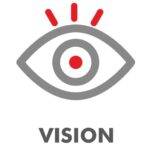 Our vision is to provide smooth, transparent, and hassle-free services of overall consultation and immigration to people planning for long term foreign education
Our Endeavour is to be recognized as world's leading Immigration service provider catering to a wide array of clients globally and expand globally.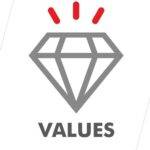 Our Values make us stand apart. We ensure that we work towards our clients' goals with integrity, accuracy, and transparency
eStudy Abroad delivers a global platform, bringing together its people, customers and institutions into one connected community.
Career changers education consultancy has a vision to be the market leader in providing one-stop study abroad solutions for the students and help them achieve their goals through proper career counselling & guidance, to add value for their partner institutions and all other stakeholders. Our mission is to match the student's abilities, performance, and desires with the best possible career options
Study abroad inspires and informs students, equipping them with the knowledge and skills to engage effectively with local and global communities and become culturally perceptive citizens. This vision continually motivates us to identify and develop safe and affordable programs while increasing student participation and diversity.
Questions ?

e Study Abroad can be your solutions