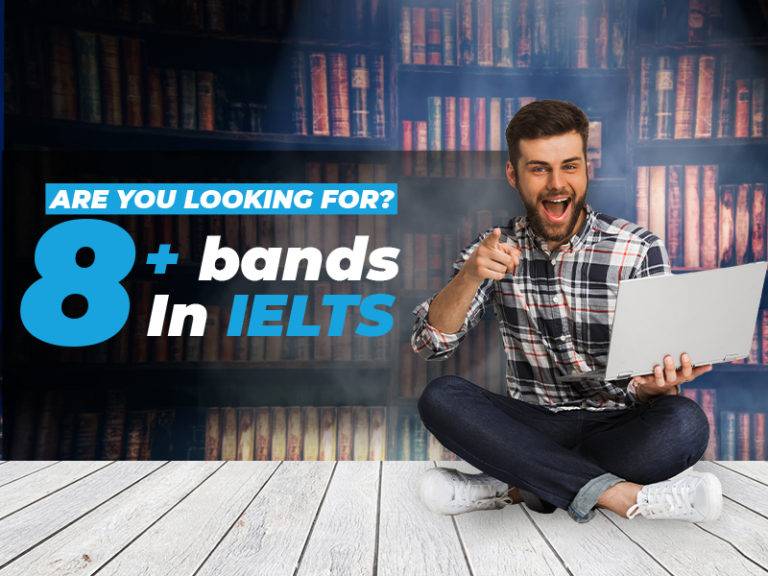 Register for PTE Classes in Bengaluru
PTE Classes in Bengaluru| PTE Coaching in Bengaluru
What is PTE?
PTE is known as Pearson Test of English.
PTE Academic is an English language test designed to assess the readiness of non-native English speakers to participate in a university-level English language instruction program. Pearson created PTE Academic in response to demand from institutions, government and other organizations for a more accurate way of testing non – native English language students who enter the English-speaking academia world.
PTE General is international English language exams for speakers of English as a foreign language (EFL). It is developed by Pearson Language Tests(PTE Coaching) and the exams are accredited by QCA, (Qualification and Curriculum Authority).
Why do PTE Classes in Bangalore
PTE Academic is the world's leading computer-based test of English for study abroad and immigration. Typically, PTE Academic results are available within 5 business day.
Below are few reasons why to opt for PTE Classes in Bangalore?
Flexible Test – Test dates available over 360 days of the year in over 200 test centers around the world.
Real Life Language – Based on the real-life English skills test takers need to communicate effectively in their destination, using academically relevant tasks and measuring skills in an integrated way.
Fair and Secure – 100% computer-based marking ensures all test takers are scored impartially and accurately. To ensure test score validity all test centers use state-of-the-art digital biometrics incorporating palm-scanning, digital signatures, secure paperless results, randomized test formats and CCTV.
Universal Acceptance – Accepted for study applications by thousands of academic programs around the world.
Accepted by Professional Associates – Accepted by an increasing number of professional associations around the world for registration and assessment.
Why e Study Abroad is the Best PTE Classes in Bengaluru
Experienced Trainers: PTE classes in Bengaluru branches usually have experienced trainers who are well-versed in the PTE exam format, and can provide personalized coaching to help you improve your English language skills.
Comprehensive Study Material: PTE classes usually provide comprehensive study materials, including books, practice tests, and online resources, to help you prepare for the exam.
Mock Tests: PTE classes may conduct mock tests to help you get a feel for the actual exam and identify your strengths and weaknesses.
Personalized Coaching: PTE classes may offer personalized coaching sessions to help you work on specific areas of the exam where you need improvement.
Flexible Timings: PTE classes in Bengaluru may offer flexible timings to accommodate different schedules, including weekends and evenings.
Online Classes: Some PTE classes may offer online classes that allow you to attend classes remotely from anywhere with an internet connection.
Student Support: PTE classes may offer student support services such as doubt-clearing sessions, one-on-one consultations, and guidance on exam registration and test-taking strategies.
What are the Modules in PTE?
Academic Module: This module is designed for applicants planning for the admission into a university/institution and people applying for jobs and PR in foreign countries.
PTE Academic (UKVI) – a four skills language test accepted for work and study visas. It tests speaking, listening, reading and writing skills.
What is PTE Exam Format
The PTE (Pearson Test of English) Exam is a computer-based test that assesses the English language proficiency of non-native English speakers. The exam consists of four sections:
Speaking and Writing: This section lasts for 77-93 minutes and includes tasks such as reading aloud, repeating sentences, describing images, and writing short essays.
Reading: This section lasts for 32-41 minutes and includes tasks such as multiple-choice questions, re-ordering paragraphs, and filling in the blanks.
Listening: This section lasts for 45-57 minutes and includes tasks such as multiple-choice questions, summarizing spoken text, and filling in the blanks.
Integrated Skills: This section lasts for 20 minutes and includes tasks that combine two or more skills such as reading and speaking, listening and speaking, and reading and writing.
The exam is scored on a scale of 10-90, with 10 being the lowest and 90 being the highest. The score is based on the performance in each section and the overall performance. The exam(PTE Classes) is administered in a secure test center, and results are usually available within five business days.
What skills are tested at PTE Classes?
PTE Academic assesses Listening, Reading, Speaking and Writing all via computer in a single 3-hour test session.
In the PTE General exam, there are two segments, further divided into six sections altogether. The PTE General test has primary two sections – a written paper and a spoken test. The written segments is further divided into listening, reading comprehension and writing skills sections. The PTE General can last from anywhere between 90 minutes to 3 hours, depending upon the level of the test.
How is PTE scored?
PTE Academic scores are accessed via an online account. You will receive an email notifying you once your scores are available. After you receive this, you will need to log in to the Pearson VUE account that you created to book your test.
PTE Academic is scored against the Global Scale of English, a thermometer-style scale that gives you an accurate overview of your skills. The Global Scale of English aligns with a variety of popular tests and scales around the world. Find out more about the Global Scale of English.
Top 10 Reasons to Get IELTS Coaching in Bengaluru
The PTE Academic Score Report includes your overall score, communicative skills scores and enabling skills scores. The overall score reflects your overall English language ability. The score is based on performance on all items in the test. The range for the overall score is 10-90 points.
Scores for enabling skills (grammar, oral fluency, pronunciation, spelling, vocabulary and written discourse) are based on all test items assessing one or more of these skills. The range for each enabling skill score is 10-90 points.
Validity
The PTE score is valid up to 2 years.
Why e StudyAbroad Education & Immigration Services?
As a trusted PTE coaching institute in Bengaluru endeavors to prepare students with the skills and strategies needed to pass the examination with a higher band score. We offer:
Classes for both Academic and PR candidates.
Intensive lessons by PTE experts and examiners.
Focused tutorials highlighting what to focus and avoid during the PTE test.
Practice computer based full and sectional test at our lab or library facility (no need to bring laptops).
Regular weekly mock tests with expert feedback to help you evaluate and boost confidence before actual test.
Access to extra simulated test platforms for extra practice.
Special Query Sessions every week for difficult modules.
We offer you the live coaching on "Online" too, our qualified experts teach you online through platform of your choice. We do not let any obstacle to affect the preparations of our student.
e Studyabroad is always here to hold your hand and walk through every hurdle to drop you at your favorite abroad location to make your future brighter.
IELTS – PTE – TOEFL Score Comparisons
PTE Classes in Bengaluru| PTE Classes Online- FAQs
Questions ?

e Study Abroad can be your solutions