Ontario Immigrant Nominee Program (OINP)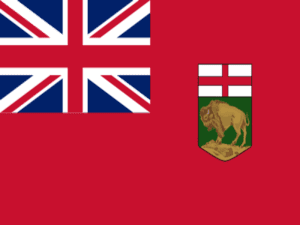 Ontario is a province in east-central Canada that borders the U.S. and the Great Lakes. It's home to Ottawa, Canada's capital, known for Parliament Hill's Victorian architecture and the National Gallery, featuring Canadian and indigenous art. Toronto, Ontario's capital is home to the 553m-high CN Tower, with expansive views from its revolving restaurant, as well as High Park, site of a rare oak savannah habitat.
The Ontario Immigrant Nominee Program (OINP) is an economic immigration program designed to help Ontario meet its labour market and economic development priorities. The program allows Ontario to nominate, for permanent residence, individuals who have the skills and experience to contribute to Ontario's economy, and assists employers in recruiting and retaining foreign workers.
The OINP is operated by the province of Ontario in partnership with the federal government through Immigration, Refugees and Citizenship Canada (IRCC). The OINP assesses applications and nominates candidates for permanent residence. Individuals nominated by the OINP can then apply for permanent residence through IRCC; IRCC makes the final decision on each application and issues permanent resident visas to successful applicants.
Ontario Express Entry: Human Capital Priorities Stream
Ontario's Express Entry Human Capital Priorities Stream: Ontario's Express Entry Human Capital Priorities Stream is designed for skilled workers who want to live and work permanently in Ontario.
Benefits
No job offer required
With the CRS of 400 can get PR
Easy to process
Biggest province
No limited occupation
Best province to live
Criteria
Express Entry :- Must have profile on Express Entry Pool
Work Experience: 1year in last 5 years under Federal Skilled Workers Program or 1 year in last 3 years under Canadian Experience Class
Education: Bachelor or Higher
Language: IELTS- 6 band (CLB Level 7)
Comprehensive Ranking System (CRS) Score: Minimum 400
Application Fees: 1500CAD$
Settlement Funds: A minimum level of Savings or income to support you and your family members
Intent: An intention to live in Ontario
Legal Status in Canada (if applicable): Must have legal status in Canada (i.e., study permit, work permit, visitor record) if currently residing in Canada.
Questions ?

e Study Abroad can be your solutions