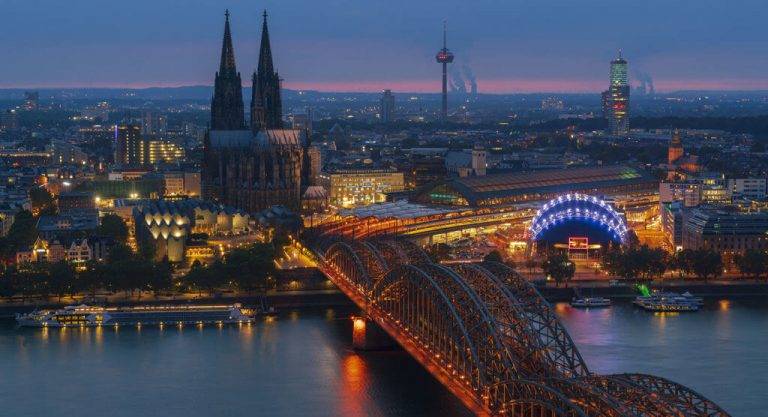 Capital: Paris
Currency: Euro
Language: French
Major Cities: Paris, Marseille, Lyon, Toulouse, Nice, Nantes, Strasbourg, Montpellier, Bordeaux, Lille
Start your Study in France Journey | Eligibility for France Study Visa
About Study in France | France Student Visa Consultant
France is a beautiful country with a long history of higher education. Located in Western Europe, France is one of the major centers of culture, cuisine and literature. All these reasons make it an exciting destination for international students across the world. France has 83 public universities and they are all funded by the national government, offering excellent education at a very affordable price to all students, domestic or international. There are also a number of private universities. The academic year begins in September or October and ends in May or June, depending on the program and institution.
Study in France is a popular option for international students, with over 300,000 students from around the world choosing to study in the country each year. If you're interested in studying in France, here are some steps you can take:
Choose a school and program: France has a wide range of universities, colleges, and other higher education institutions to choose from. Consider factors such as location, program offerings, and cost when selecting a school.
Apply for a student visa: To study in France, you'll need a student visa, which allows you to stay in the country for the duration of your studies. You can apply for a student visa through the French embassy or consulate in your home country.
Find a place to live: You'll need to arrange for a place to live while you're studying in France. This could be on-campus housing, a homestay with a French family, or an apartment or house off campus.
Register for classes: Once you arrive in France, you'll need to register for classes and pay tuition fees.
Get health insurance: It's a good idea to get health insurance to cover any medical expenses you may incur while studying in France.
Popular Universities to Study in France
Study in France Famous Places to Visit:
Eiffel Tower (Paris)
Chateau de Versailles (Versailles)
Mont Saint Michel (Normandy)
The Cote d'Azure
The Louvre (Paris)
Mont Blanc (Western Europe's largest mountain)
Why study in France:
The quality of French higher education is widely recognized throughout the world – Each year, France makes massive investments in education and research. In fact, education is the largest category of government spending, accounting for more than 20% of the budget.
Each year more than 2,78,000 international students choose France for their higher education – Some of the best business and engineering schools in the world & Paris ranked as best city to study
Central part of Europe – Sharing borders with nine countries, France is truly the crossroad of the continent. From the heart of Europe one can travel to the 22 countries of the Schengen Area with a single visa.
Great job opportunities – (39 of the 500 biggest companies in the world in 2010, France ranks fourth in the Fortune Global 500, ahead of Germany and the UK).
Cost of Study in France for International Students:
Application fees: between 150-400 Euro
Diploma Level: 6000-7000 Euro per year
Bachelor's Degree: 7000-14000 Euro per year
Master's Degree: 8000 to 14000 Euro per year
Other Expenses for International Students:
Average Living Expenses- 1200 Euro per month
Transportation Cost- 75 Euro per month
Popular Courses in France:
Geography
Pharmacology
Art History
Sociology
Communication technology
Information Technology
French Studies
International Business Administration
Film Studies
Medicine
Levels of Study in France:
Bachelor's Degree: 3 to 4 years
Master's Degree: may either follow on from Bachelor´s Program as follow-up Master´s program (1 to 3 years) or they may be full program (4 to 6 years).
List of Universities/College:
Ecole Normale Superieure
Ecole Polytechnique
Pierre and Marie Curie University
Paris-Sud University
University of Strasbourg
Audencia Nantes School of Management
EDHEC Business School
Grenoble Ecole de Management
Hautes Études Commerciales de Paris
Université Joseph Fourier
Job Opportunities after Study in France :
As an international student, you can take on paid work – 964 hours in total or 20 hours per Week in a single year (about 60 percent of full-time employment for a year) – while you are on the course, as long as you have a valid residency permit.
After Graduation, if you hold at least a Master's degree you can apply for a further one year, non-renewable temporary residence permit, which allows you to work in any job up to 60 percent of a normal working week.
If you find work offering a salary of at least 1.5 times the minimum wage, then you can contact your local prefecture to change your status from student to employee and work full-time.
PR Opportunities after Study in France :
If you fulfill five years of continuous residence in the territory of the France, then you will be eligible to get PR in France. A French permanent residence permit allows you to stay in France for 10 years and, as it's renewable, theoretically you could live in France indefinitely with this status. However, while you may share many of the same rights as French citizens (Example- in education, at work, in healthcare), But you don't share them all, for example, you can't vote in elections or hold public office.
Official Government sites:
Study in France| France Study Visa | France Student Visa Consultant -FAQs
Questions ?

e Study Abroad can be your solutions